Words Matter.
That's why people are always asking us to speak.
Our lives and our businesses are shaped by words. We hear them from others, we hear ourselves speaking, we hear the commentary in our heads. And what you hear, and what the audience you're responsible for hears, can cause evolution or confusion, transformation or boredom, insight or indignance. Words matter.
And for the last few decades, we've been speaking at some of the largest, most influential and important industry events. But we've also been speaking with small groups, focused teams, executive leadership teams, advisors who are new in their career, right through to some of the most advanced, credentialed experts in the field.
Why do event organizers want us? Simple – we bring the truth, and we bring the chance to alter the mindset of a group of people in a compressed amount of time. We're interested in impact. Are we bright? Sure we are. Are we entertaining? Of course. But we are focused on making a difference, so if that's what you're after, you're in the right place.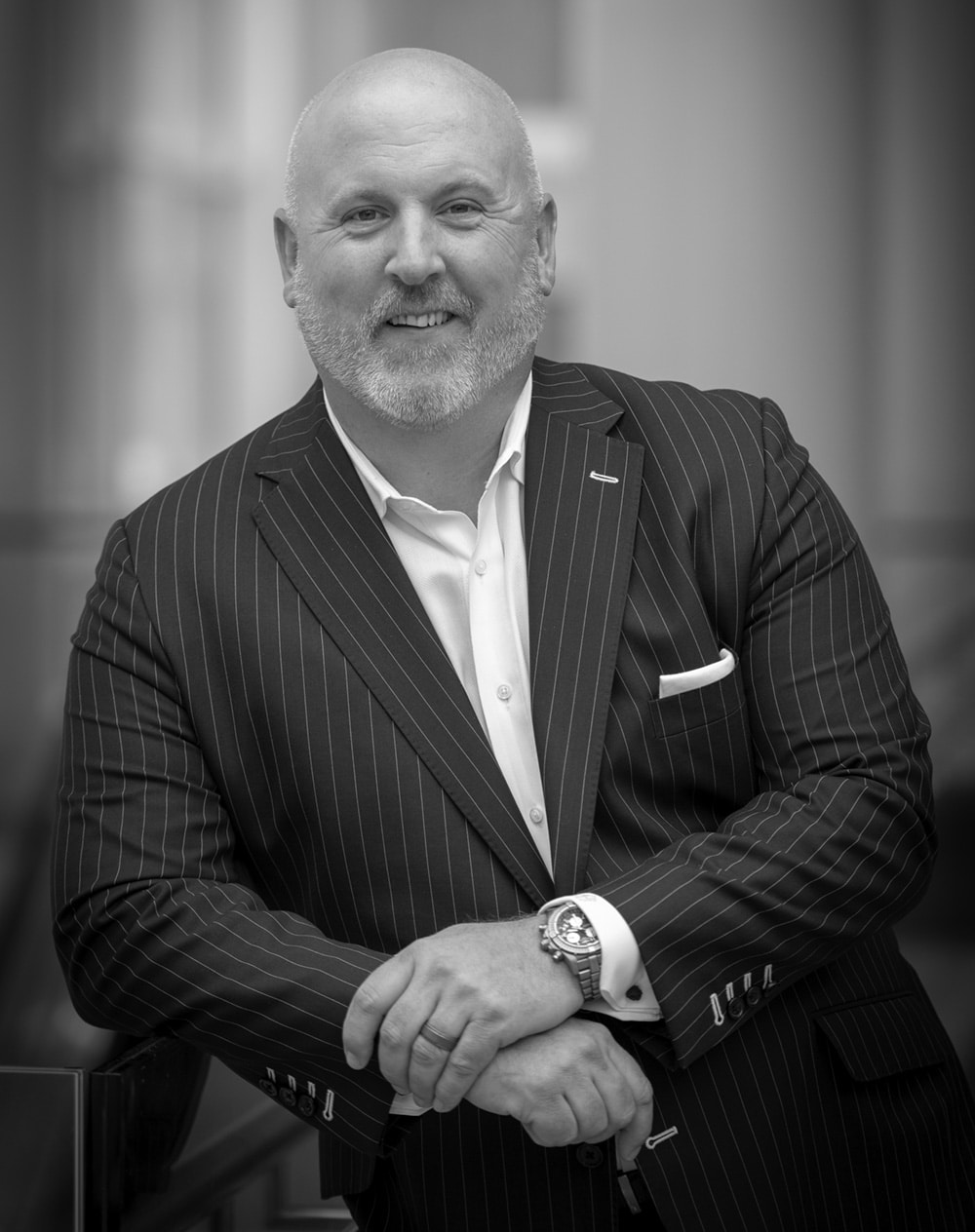 Todd Fithian
Managing Partner
Todd Fithian is a 20 year veteran, and third generation producer in the financial services industry. Todd formed his own wealth advisory firm in Boston soon after graduating from The University of Massachusetts, then later joined forces with his late brother, Scott, in 1996 to form The Legacy Companies – a professional training, consulting and coaching organization serving financial advisors and institutions in North America and abroad. Legacy's systems and processes are designed to enhance the critical conversations with wealth holders while providing an unforgettable client experience.
Todd understands the challenges with change and the challenges that can flow from a transition from a product-driven model to a relationship-driven model. He has consulted and trained literally thousands of independent advisors, several large financial institutions, and families in the United States, Canada, UK and Australia in making this transition.
Today, as the Managing Partner of Legacy, Todd is a recognized leader and an industry advocate for professional advancement. In 2007 Fithian co-authored The Right Side of the Table: Where do you sit in the minds of the Affluent and recently published a 2nd book, The Future of You, in collaboration with 19 wealth advisors he has trained. Nationally recognized for his contributions to the industry, Todd is a frequent speaker at industry conferences throughout North America. Todd currently serves as a board member of the American Colleges, Chartered Advisor in Philanthropy (CAP) and the International Association of Advisors in Philanthropy.
Todd and his wife Debbie have four children, Andrew, Ryan, Kelly & Will. When he's away from his work, Todd is often found in a hockey rink behind the bench or on the lacrosse field coaching his kids.
Phone: (781) 740-0033
Email Todd
todd@think-legacy.com
Chris Venn
Partner
Chris Venn is an entrepreneur and we acquired his advisor-focused boutique marketing strategy in May of 2013.
Before entering business almost 20 years ago, Chris was trained by former members of the British SAS to protect heads of state, royalty and other high-ranking individuals who were at great risk. At the core of that work was the recognition that success invariably requires a different kind of skillset and a different kind of mindset than one's competition; this applies equally well in business.
Combining the discipline and experiences of startups, growth, acquisitions, business sales and franchising of his own firms has given him a solid grounding that is practical, actionable, and focused on success. Chris has spent the last seven years specifically working with top financial advisors who want something more than just traditional marketing; and good thing, because it's become quite clear that traditional approaches to marketing are faltering.
Overwhelming potential clients with information and technical data doesn't work and the normal thinking about "differentiation" is fractured. Successful marketing is fundamentally about creating incredible relationships, and a new context is required to pull that off. Chris is our marketing practice leader at Legacy and works with advisors on a daily basis to help them completely transcend traditional competitive offerings.
Phone: (781) 740-0033
Email Chris
chris@think-legacy.com